Trips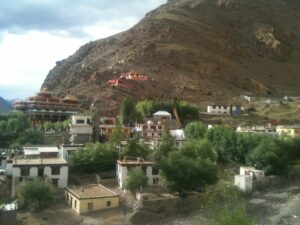 We are privileged to be able to run a whole variety of curriculum and co-curricular trips. From visits to the theatre or art galleries to tours around Cambridge laboratories. We run many exchange trips including taking part in an Erasmus exchange with 15 other European schools.
Each year we run an activities week which enables the vast majority of the school population to take part in one off site visit. Last summer Year 7 took part in a residential at Norfolk lakes and we also ran a Geography trip to Iceland, a Sports Tour to South Africa and cultural exchanges to both Germany and France.
In addition, each year we run a Ski trip to Austria and recently there have been charity trips to India and Peru supporting the building of a bathhouse and animal welfare support respectively.
Some of the recent trips and their write-ups can be found by following the menu on the left.
Please see attached powerpoint presentation, for all information regarding the 2020 tour of South Africa, link below.
https://upload.reactcdn.co.uk/newport/uploads/asset_file/3_83_south-africa-2020-presentation-to-parents..pptx